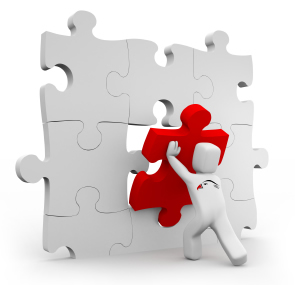 Companies invest their time, talent and capital to develop those competencies that will set them apart from their competitors and provide solid technology backbone. Combining a solid understanding of business processes with deep industry knowledge and implementation expertise, InTouch FZE gives most practical solutions tailored to address most crucial business challenges and requirements.  
Our IT consulting practice covers wide range of services, including:
IT Strategy and Architecture  
Disaster Recovery and Business Continuity  
IT, Video and Physical Security and Access Control
Commercial Business Services  
Managed Procurement  
Asset Management
IT Strategy and Architecture 
Our Operations and Engineering teams provide your organization with a customized IT strategy to addresses your specific business needs.
Leveraging our IT strategy and architecture expertise, we conduct in-depth reviews and assessments to align IT with your business and application development. InTouch FZE to help you: 
Lower costs
Reduce waste
Improve efficiency
Increase quality
Enhance the overall effectiveness of your IT strategy.
Disaster recovery and Business continuity
We approach IT disaster recovery (DR) as a multidisciplinary function. 
First we assess your specific enterprise requirements. Then we deploy the best-suited solutions for your situation. These solutions may range from off-site storage of backup data to full-scale duplicate sites that can be hot-switched at a moment's notice. 
While we can't prevent every IT disaster, we focus on protection and rapid recovery. The result: minimizing the impact of negative events. 
IT Security
To combat the threat of cyber-attacks and misuse of data, we offer proven defense-in-depth IT security solutions, from desktop to LAN/WAN and Internet levels. Our experienced and skilled professionals use a combination of mature methodologies and industry best practices. Data Leakage Protection (DLP), Intrusion Detection System (IDS), Proxy Server with Content filtering and build Antivirus, Firewalls and Virtual Private Networks (VPN) are employed. 
Commercial IT Business Services 
As one of the world's premier IT outsourcing companies, we can drive costs out of your IT business and ensure maximum performance. We do this by combining our: 
Deep category knowledge
Valuable market insights
Best-in-class tools and processes. 
Our IT business services support a wide range of platforms, software packages and technology operations. We have alliances with major suppliers such as: 
HP
IBM
Fujitsu
AT&T
Sun
Microsoft
Apple
EMC
RedHat 
We continuously monitor the market to stay on top of the latest trends, technologies and IT business services. Our investment in leading technology helps drive down operating costs – and increase your effectiveness. 
IT procurement 
How do you transform IT procurement into a true performance driver for your business? Talk to us. We offer comprehensive services and infrastructure that can maximize your savings. Our IT procurement differentiators are: 
Unparalleled expertise
Powerful information
Proven tools and processes. 
IT asset management 
You need to make smart IT choices. From software needs to hardware maintenance, it's critical to avoid inefficiencies that siphon dollars from revenue-generating activities.
 Our robust IT asset management will:
Reduce your overall IT cost of ownership by up to 15%
Reduce IT spend through cost reduction and avoidance
Improve your operational efficiency.